The Soulprint Files
Welcome to Los Santos.
In a world slipping down into the darkness of apocalypse, Los Santos shines, a neon beacon of civilization. New Amsterdam is a bombed ruin. Rebel forces in Londinium burned the city to the ground. Even grand Zhongdu has gasped its last breath, smothered under the weight of its own pollution.
But Los Santos remains. A city of 28,500,000 souls, stacked atop one another like ants in an anthill. In the lowest tier of the city, robots and half-built cyborgs and those too mutated to live among their fellow humans toil to keep power and water and sewage flowing. In the middle tier, the salary slaves spend their money in the neon glow of brothels, casinos, and the endless Night Market. And in the upper tiers, the elite feast on replicated food and grow rich on the labor of those below.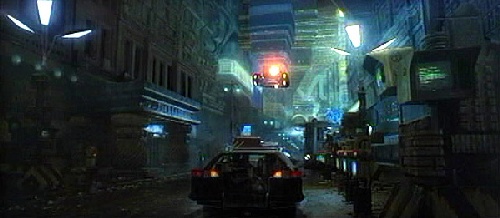 But there are still those willing to fight. Some in this city of lost souls still dream that humanity can be saved, that the world can be pulled back from the brink.
Will you help to save Los Santos? Or help to destroy it?
Summary of Los Santos
The Soulprint Files
The Soulprint Files
ckamen
kmohn
cheerfulstate
stoneseraph
WolfmanWhite
JayCat